I have been posting a lot of reviews about various PC components, but forgot one of the most essential one, a Router! For reviw, I got the Edimax BR-6228nS V3, which is a five-in-one wireless router, that aims to be the most convenient connectivity option to use, as well as the most efficient.
It is a 5 in 1 Router than can operate in Wi-fi mode, Acess Point mode, Range extender, Wireless Bridge and WISP (Wireless Internet Service Provider).
Networking your whole home can be troublesome, with those dead jones and the corners where the signal drops magically! Sometimes you need to place your devices in a particular way because they wont pick-up the signal in any other position. That's when you ned Edimax 5 in 1 Router.
The Edimax 150N BR-6228nS V3 is available on Snapdeal for Rs 1,999 and provides upto 2.4 Ghz speed which is commendable.
Now lets get into the specifications and technical details:
What's in the Box?
The Edimax BR-6228nS V3 5 in 1 router comes in an elegant packaging with the standard components that you need for installation:
Edimax BR-6228nS Router
Power Adapter
Ethernet cable
Quick Installation manual
Multi Language Quick Installation Guide (CD ROM)
Apart from these, the point worth mentioning is the looks. Its a beautiful looking device, with its shiny white finish and front grills that light up when switched on! If you are a MAC lover, this module will perfectly match with your rig. In this price range, kudos to Edimax for providing a very premium looking device.
Features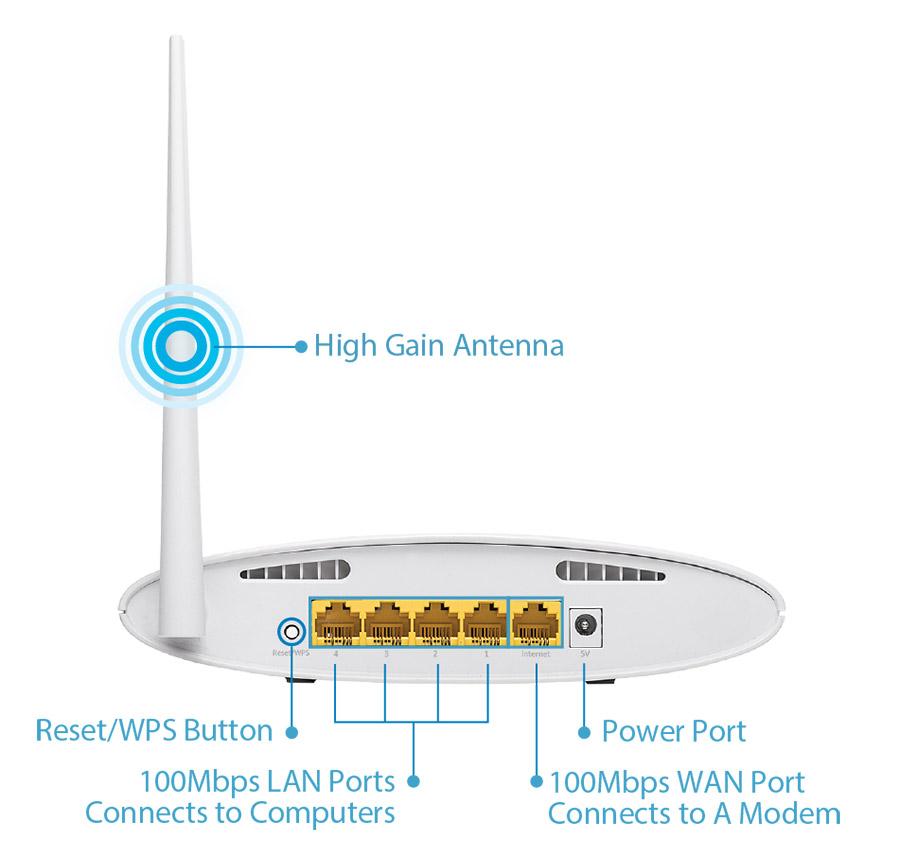 The Edimax BR-6228nS is an N150 802.11 b/g/n router, weighing about 230g. It operates under five modes and won't take more than 5 mins to switch from one mode to another. The company has taken care of everyone right from someone super geeky to an average guy who knows nothing about setting up a router. The interface is very user friendly and you don't need to reconfigure it everytime you switch modes.
Simply connect to the router via your laptop or smartphone, open
https://edimax.setup
in your browser, login as administrator, and choose a mode of operation.
Wi-Fi Router Mode:
In this mode, you can simply connect the Edimax BR-6228nS to your modem and you can get upto 2.4 Ghz Internet access for your network devices. Lets say you have a BSNL modem without Wi-fi Support (or live in a very large house!) you will need a Wi-fi router to get Wireless internet accessibility. Now most of the ones available in market are very difficult to setup. But as mentioned, Edimax Router won't take much of your time.
Access Point mode:
Already have a router but still no reception? In access point mode Edimax can be connected to another router via Ethernet cable and provides accesibility throughout the area.
Range Extender Mode:
In this mode, the router can be connected wirelesslyto your existing network and can be used as a repeator. Can't understand? Lets say you have a modem on the ground floor but want internet accessibility on the second floor. That's when you need this mode to extend the range of your modem.
Wireless Bridge Mode:
This is a very useful feature that simply means that you can connect it to your smart TV or wireless speaker system ans create a Media server to connect all your devices. It can be connected via an Ethernet cable and will act as a wireless receiver. Now, considering the Indian scenario where the walls are quite thick, the alreadylow receptibility of smart devices can be increased using the Edimax router.
WISP Mode:
Did you got the Plug and Play Wireless Internet service provider and are not getting enough range! The WISP mode is a life saver in this case, where the device connects wirelessly to your WISP and provides 2.4 Ghz Internet access for your network devices.
How to Setup?
1. Plug the included power adapter into the device's Power port and switch on.
2. Ensure that the power LED is lit.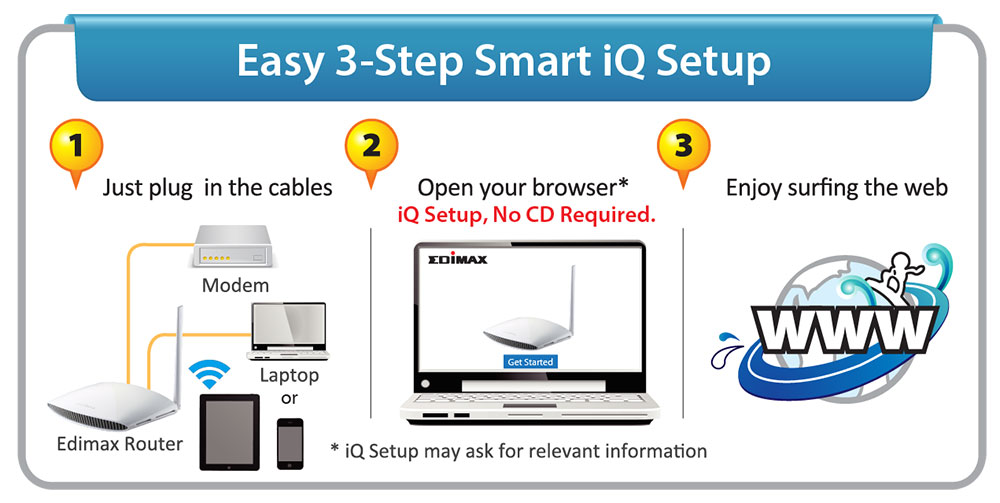 3. Use any device like Tablet or smartphone to search for a Wi-Fi network with the SSID "
edimax.setup
" and connect to it.
4. Open a web browser and enter the URL
https://edimax.setup
and click "
Get Started
" to begin the setup process.
Note: The default username is 'admin' and the default password is '1234'.
Real World Usage
Now, the above steps are already mentioned in the manual and anyone could read that. So, I took a step further and connected it to BSNL WiMAX as this is the internet provider most people use in India and is very difficult to configure with most routers available in the market. But the Edimax BR-6228nS connected like a charm.
I simply inserted the Ethernet cable from WiMAX into the ethrnet port of Edimax 150N BR-6228nS router and followed the steps. It was completely hassle free installation and I could use the Wi-Fi on my phone on the third floor with the router on the ground floor!
Another feature that's worth mentioning is that this Edimax 150N BR-6228nS consumes very less power. It saves upto 30% of the power that's consumed by any normal router available in the market.
My Verdict
The Edimax BR-6228nS is a value for many. With its multiple features and easy usage, it sure is a great investment. Priced at approx 2000 rupees and premium finishing, it is a really reliable device. Its less power consumption is an added benefit also.
The Edimax 150N BR6228nS V3 is available from Savera Marketing in India and you can purchase it from Snapdeal for an MRP of Rs 1,999.
I give it
9/10
.
Shivani Mishra
About the Guest Author:
An Engineer by profession and a writer by passion. Trying to solve others problems and learning in the due course.