3G data dongles have become a need of the time, not only are they portable and convenient to carry giving you seamless access to the internet from anywhere you are on this planet, provided you have a network there, but also the growing demand of portable gadgets like laptops and tablets have propelled the market of dongles.
So today I'll compile a list of the top 5 universal 3G data dongles available in India for the simple reason that a a universal or unlocked dongle doesn't restrict you to use a particular network and pay for whatever plans they have to offer. Just switch to a different network if you don't like the services of your existing network.
Idea 3G NetSetter: Rs 1599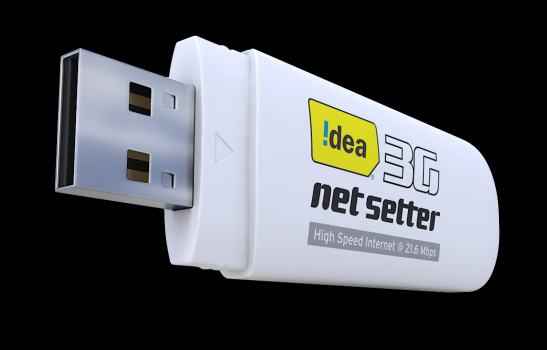 Idea Netsetter 3G data card is fully unlocked and works perfectly on almost every carrier in the country. It has download speed up to 7.2 Mbps and upload speed up to 5.76 Mbps. This Plug and Play(Pnp) device has Receive diversity for fast & better performance. It also includes SMS service.
Micromax MMX 353G: Rs 1449
Micromax the Indian brand thats making an impact after impact in the field of communication devices, well known for it's budget phones has now come up with the MMX 353G. It supports download speeds of upto 7.2 Mbps HSDPA, upload speeds of 5.76 Mbps HSUPA, and expandable memory upto 16 GB. The best feature is that of voice calling meaning that you can make a call to anyone with the dongle plugged in, just like a cell phone. Also the installation comes with Google Crome so its another feature to add to your convenience. Buy it
here
Huawei E3121: Rs 1597
The Huawei E3121 3G Data Card supports both 2G and 3G connectivity.
The device supports HSPS, UMTS, GSM, EDGE and GPRS as well. The device supports a Micro SD card of up to 32 GB as a storage media. The best feature of this device is that its a plug and play device means that you don't need to worry about any installations before use. It comes with SMS and Voice support as well as Soft Wi-Fi connection.
The built in Wi-fi feature enables it to be used as a Wi-Fi hotspot so that you can connect all your devices at home, school or at work through one dongle being used as a router. Wi-fi speed ranges from
85.6 Kbps to 14.4 Mbps. Buy it
here
Huawei E303C HiLink: Rs 1627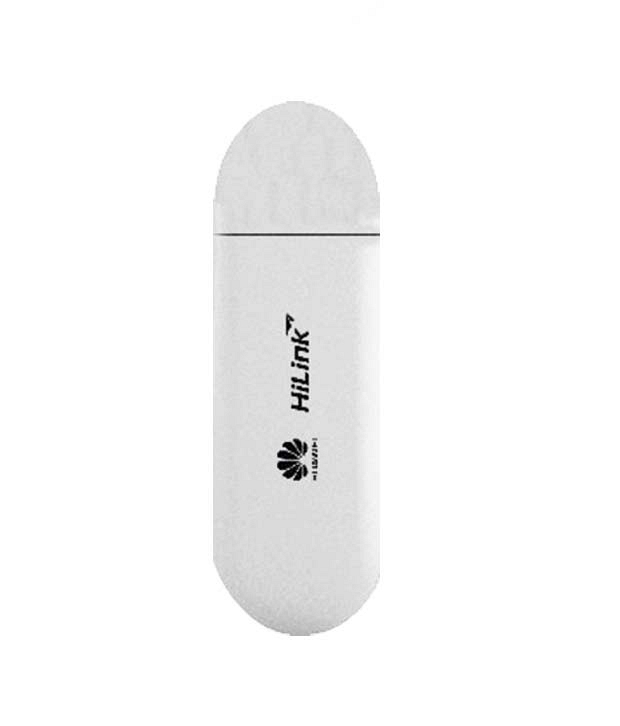 Huawei is the leading manufacture of data cards as we all know and this official product from the company has the most distinct feature discussed till now. With this data card you will have 2 GB of free data on Cloud+ and storage expansion upto 32GB as in other dongles. It works for all 2G & 3G SIM cards has download speed of up to 7.2 Mbps. Buy it
here
Lava 730G: Rs 1538
The Lava 730G is the most affordable and feature loaded device in this list. Includes all the features of a decent dongle like upto 7.2 Mbps HSDPA download speeds, upto 5.76 Mbps HSUPA upload speeds, Voice calling facility, SMS, expandable memory support upto 32 GB. Buy it
here
So here was the list of the top 5 universal 3G data cards as per me, if you have any more suggestions apart from these then please feel free to suggest. As always leave your comments and queries.