In my previous article I talked about a few very important features that you must look for while
buying the right Gaming Keyboard for yourself
. Keeping all those facts in mind here is a list of the Top 5 best Gaming Keyboards available in the market today. Few additional things that i kept in mind while mustering this list was that all the products should be of rated and trusted manufacturers who are know for quality and no substandard product maybe included. Also that the hardware should function at par of more than what is promised by the company, giving you value for money.
Now that we've covered the basics, let's take a look at our top 5 contenders. Remember, if you're going to be spending anything more than Rs.3,000, then make sure it's a mechanical keyboard, else it's simply overpriced and not worth it.
Razer BlackWidow Ultimate
The Razer BlackWidow Ultimate is backed by Cherry MX Blue mechanical switches for a noisy but very satisfying and responsive tactile experience. It also features 5 dedicated, fully programmable macro keys as well as 3.5mm microphone/stereo and a single USB passthrough. I fell in love with the BlackWidow Ultimate almost instantly in 2010 and it remains a favorite keyboard to this day.
Logitech's G710+ boasts a similar layout to Razer's BlackWidow Ultimate, but adds additional, dedicated keys for profile switching, media control, and a convenient analog-style roller for volume control. It also has 6 programmable macro keys. The G710+ is a mechanical keyboard with Cherry MX Brown switches, which are quieter and require a slightly softer touch ('actuation force') than the Cherry MX Blue switches found in the Razer BlackWidow.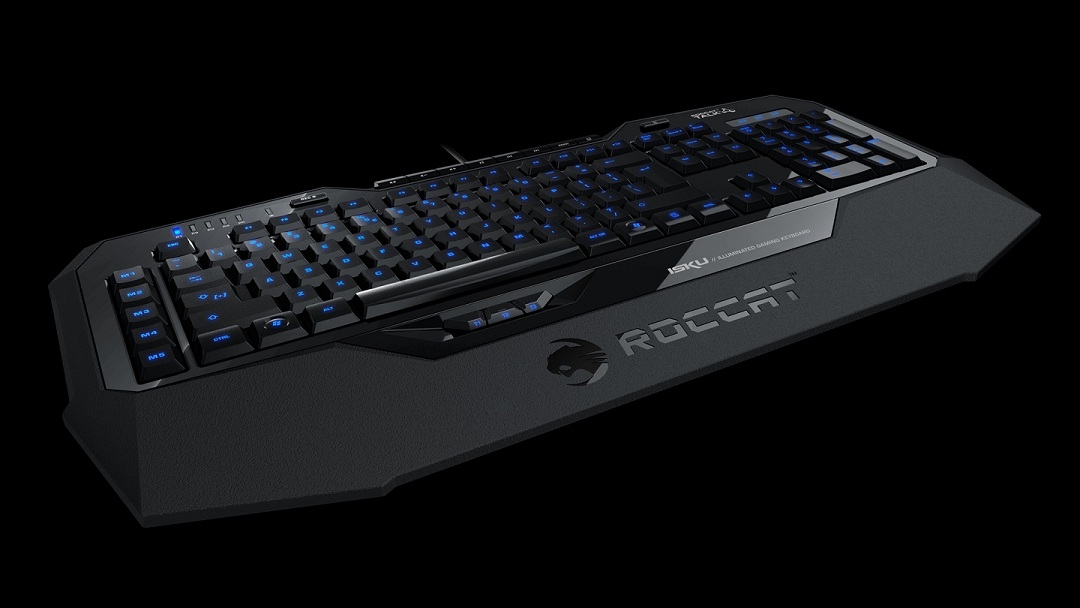 The Roccat Isku provides 8 dedicated programmable macro keys and dedicated media control keys, lighting controls, and more. The Isku's Easy Shift feature lets you program multiple macros per key. And for a non-mechanical keyboard I think the Isku feels good under the finger tips. Oh, and if that's not enough for you, the Isku actually talks to you.